| | | |
| --- | --- | --- |
| | A site dedicated to Twichels, and things they (ok mostly me) are interested in. | |
DIY Hanger for Wetsuit Jacket

Tools and Materials I used:
2" Conduit----------------------Home Depot $7.89 for 10' -- see Farmer John hanger
2" PVC Conduit Sweeps-------Home Depot $ --- each
Coated Wall hook--------------Had one, I think it came from Harbor Freight
2"x2"x8" piece of wood-------I think it was a garden stake

Chop Saw
Power Drill
¼" drill bit
Tape measurer
Sharpie Pen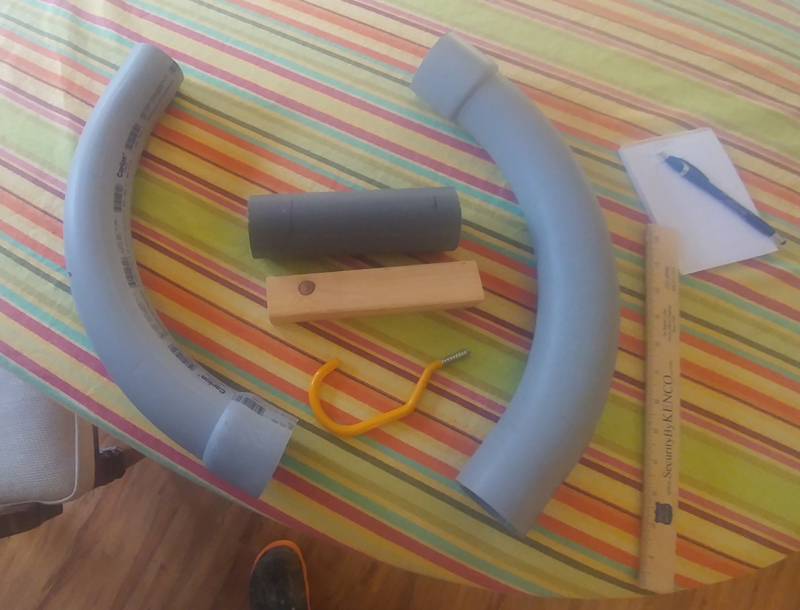 Materials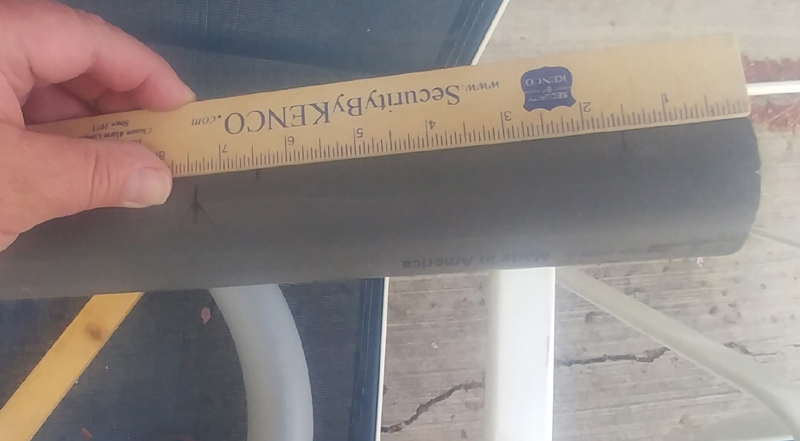 Measure and cut the PVC center spacer. Remember to add 1" to each end to slide into the sweep connector. The case for my wetsuit jacket added up to 7 3/8"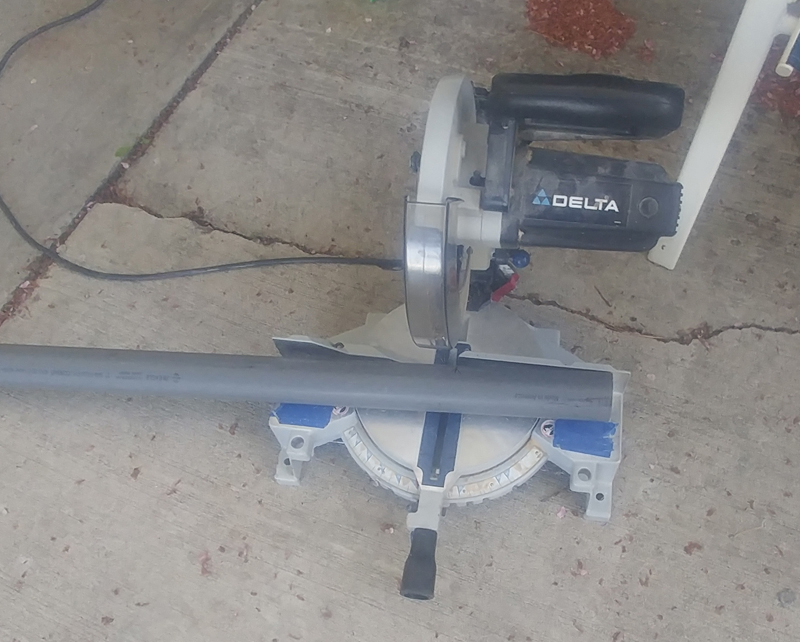 Chop it off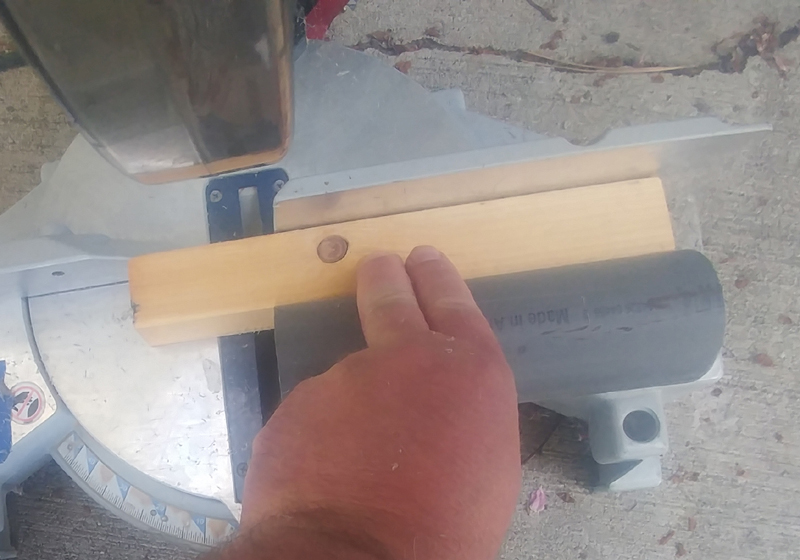 Trim the wooden backplate to fit.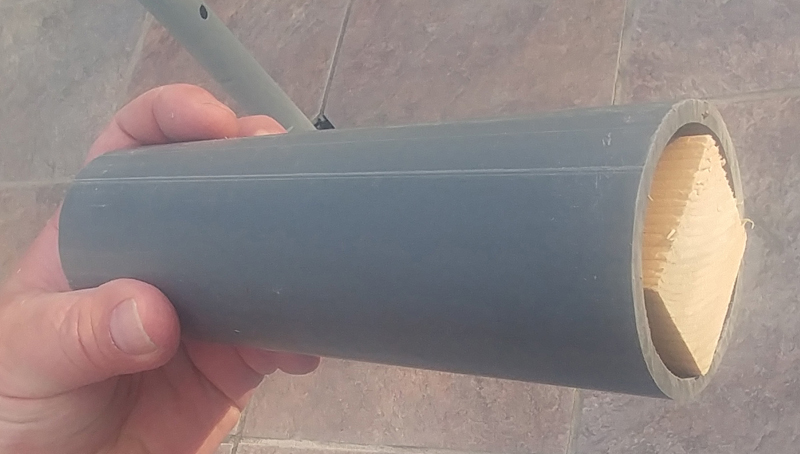 The wood actually fits better than it appears to in this picture.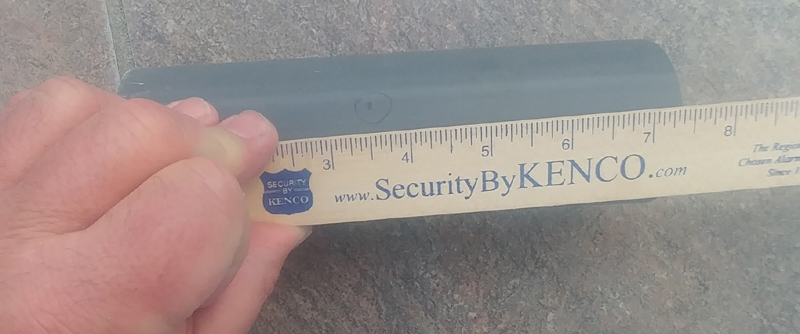 Find and mark the Center of the pipe.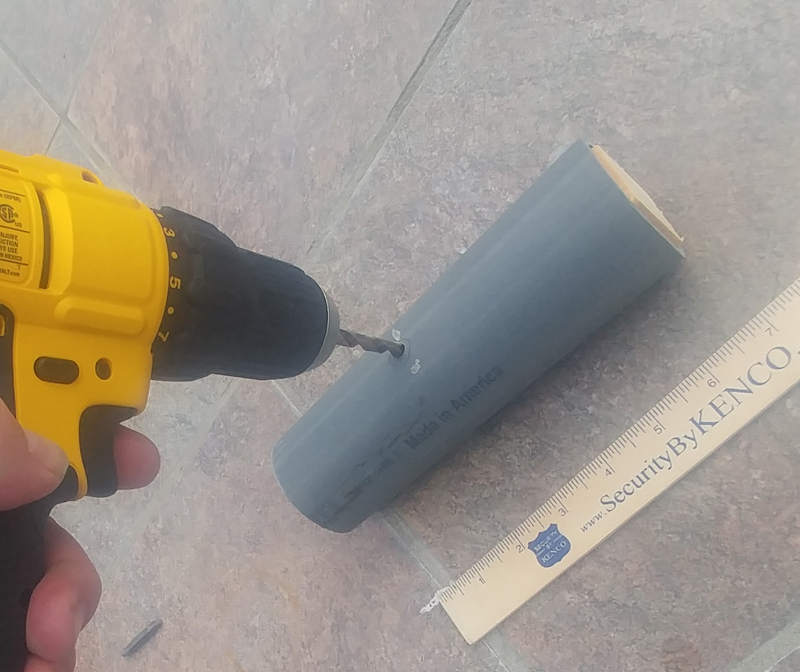 Drill a pilot hole for the lag screw.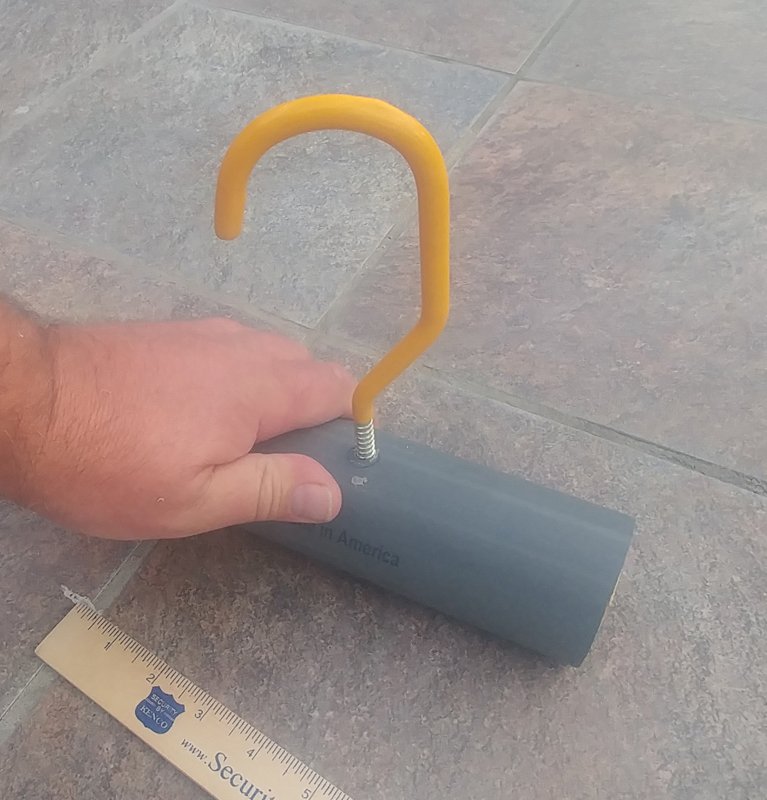 Screw it in.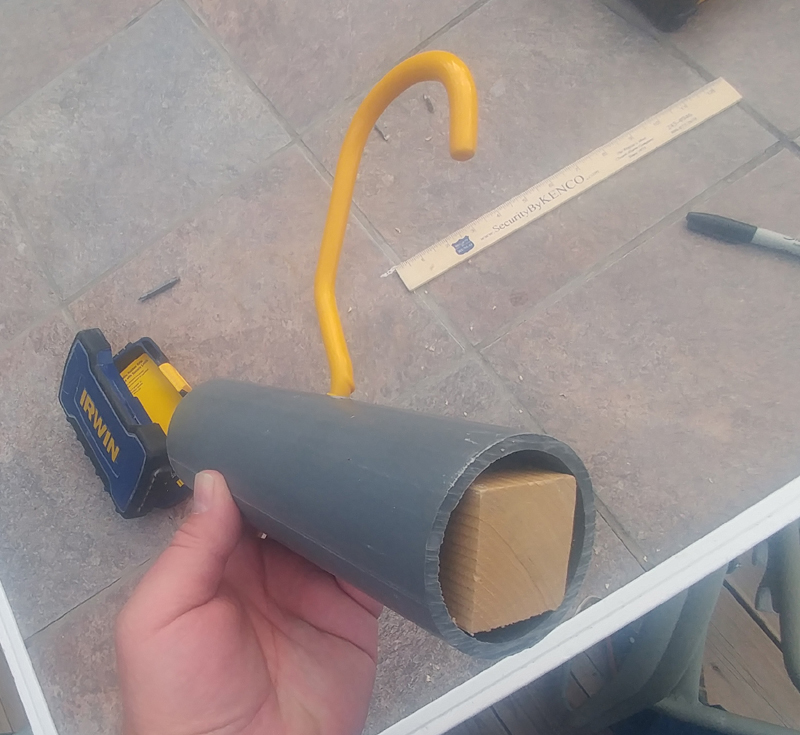 Yes, the lags do reach the wood.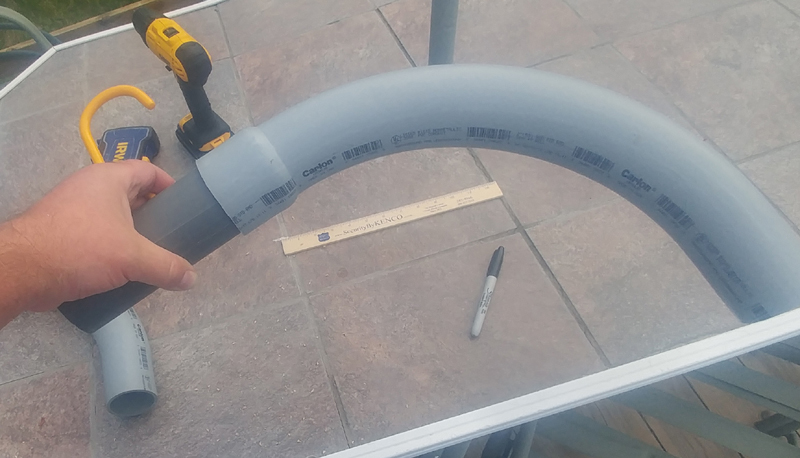 The first slid on.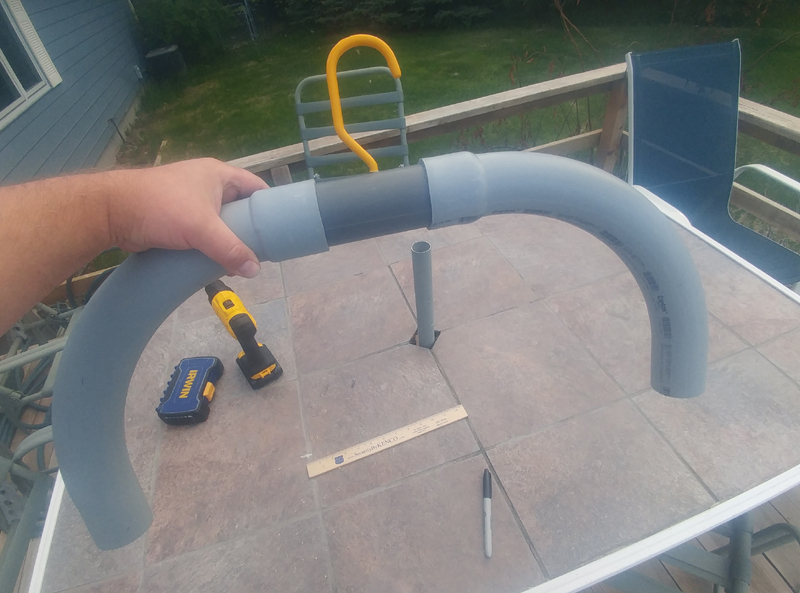 Finished!!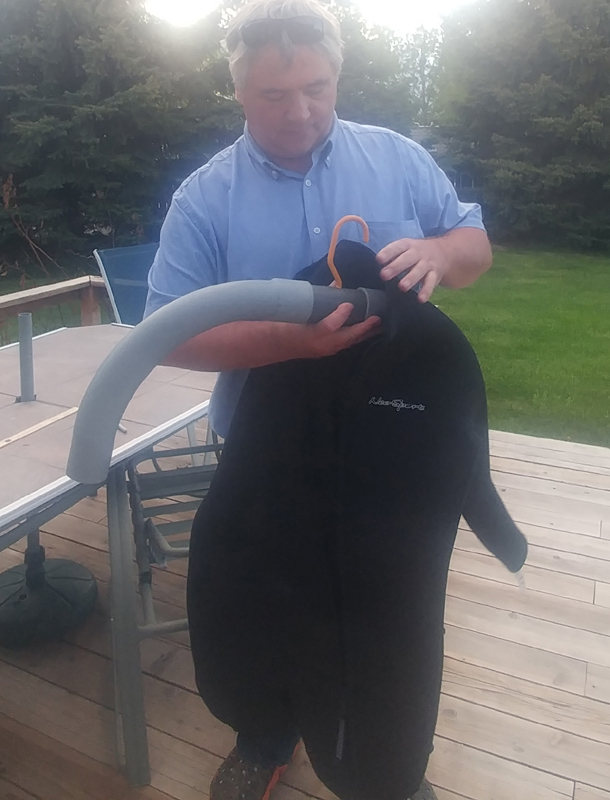 Test fit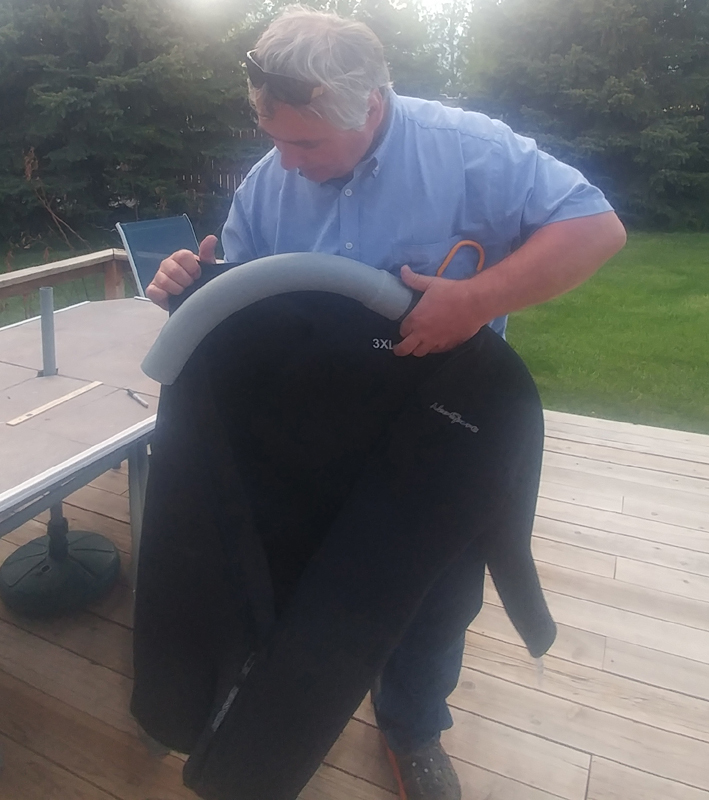 Oh, that's worth a second look.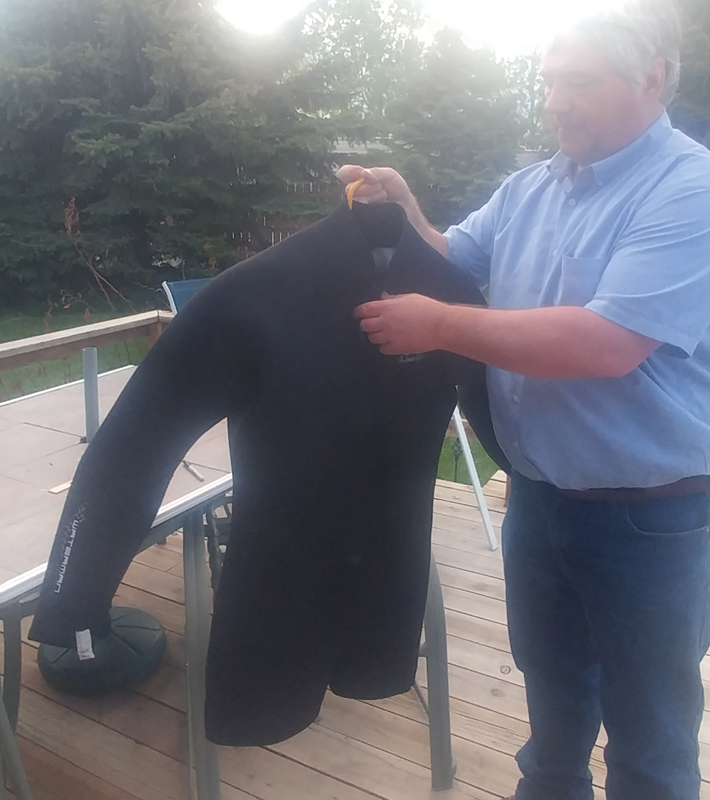 To be followed by a test hang.
Questions and comments should be mailed to the Webmaster
last updated 5-23-17