Yellowstone National Park
In Southern Montana, And Parts Of Wyoming And Idaho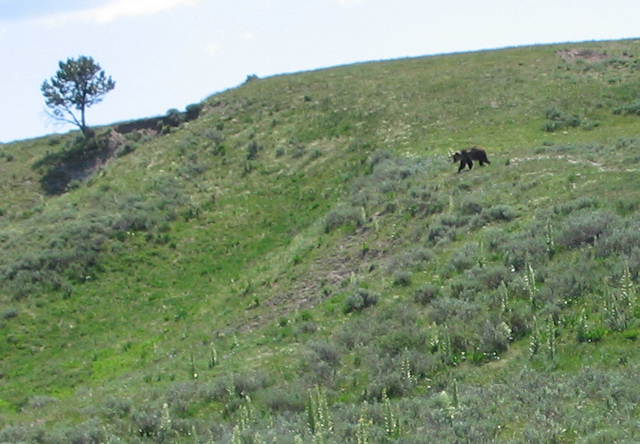 This grizzly picture was taken Sunday, June 25th 2006 in Haden valley
(between NO fishing bridge, and Canyon Village) A bear in Yellowstone is always a great sight,
but a grizzly? you need to see one to see what makes it the G bear.

Editorial:
I can't complain about the behavior of the ranger at the site of the black bear without commenting on the professionalism of the ranger on the scene here in Haden Valley.
The man was clearly concerned with the tourist's safety, Keeping the road clear so traffic could flow, and seeing the bear. In that order.
That is the Ranger for the be a Ranger recruiting film.

last updated 07/10/06